***********Met Gala 2018************
ok, if there's a time to be an industry insider, it's now. Rihanna, Donatella & Amal Clooney are hosting next spring's Met Gala & I'm dying bc I won't be there.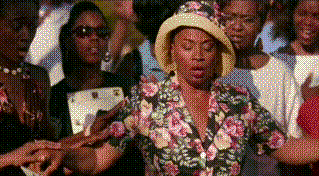 this year's theme "Heavenly Bodies: Fashion & the Catholic Imagination" is inspired by creating a dialogue between fashion and the masterworks of religious art. which i can appreciate bc growing up in church you always put on your sunday's best & the catholic religion has always been known for its glamorous gold; making religion and fashion go hand in hand.
I really hope we get to see the men at the Met, outdo themselves. they normally come in custom Tom Ford, Louis Vuitton or Gucci, which is cool, but especially since the Catholic religion is dominated by high power men, there's a lot of looks that can be created with this year's theme. and of course, we alll know RiRi is going to not only follow the theme, but I believe she's going to stun next year and top all of the looks she's ever worn to the Met. why wouldn't she, she's hosting!
 (Vogue got crafty with saving the pics. so click > vogue.com to see more on next year's theme.)
Please reload